Annaelle Devergnas
Researcher, Emory National Primate Research Center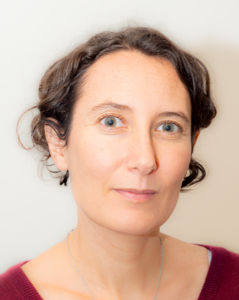 Associate Professor
Department of Neurology of Emory University
Biography
Annaelle Devergnas, PhD, is an associate professor in the Department of Neurology of Emory University and a researcher at the Emory National Primate Research Center (EPC). She is an electrophysiologist with additional training in cognitive neurology.
In 2009, she joined the lab of Thomas Wichmann, MD, at Emory to study the relationship between oscillatory activity and Parkinsonism in a progressive model of monkeys treated with MPTP. In 2016, after she completed her postdoctoral position, she became director of the Neuromodulation lab at the primate center.
Dr. Devergnas developed a nonhuman primate model of on-demand neocortical seizures and temporal lobe seizures, and has adapted a telemetry system to record EEG and deep brain activity of the animals in their own enclosures.
Her lab focuses on the electrophysiological pathway of seizures and new treatments for epilepsy, such as deep brain stimulation and T-type calcium blocker. She has also developed an interest in comorbidities of seizures (depression, memory impairment and even sudden, unexpected death in epilepsy, or SUDEP).
The National Institutes of Health and Cure for Epilepsy fund her research into the mechanisms of sleep disorders associated with seizures. Better understanding this relationship may contribute to the treatment of seizure as well as associated sleep disorders.
Dr. Devergnas obtained her PhD in France under the direction of Pr. AL Benabid. During her PhD coursework, she focused on studying the implication of the basal ganglia in focal motor seizure on a nonhuman primate model.