Ian N. Moore, DVM, PhD, DACVP
Director, Division of Pathology Emory National Primate Research Center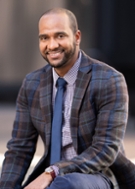 Contact Information
Email
ian.n.moore@emory.edu
Phone
404-727-7022
Biography
Ian Moore, DVM, PhD, DACVP, is Director of the Pathology Division at the Emory National Primate Research Center (EPC) and an investigative veterinary pathologist. He previously worked at the National Institutes of Health (NIH) as the Section Chief for the Infectious Disease Pathogenesis Section.
Dr. Moore's research experience, collaborations and publications span a broad range of infectious and allergic disease conditions, including influenza, malaria, Zika, tuberculosis, human norovirus, coronaviruses, eczema, and food allergies. While Dr. Moore's formal doctoral research training focused on the immunology and pathogenesis of influenza viruses in animal models, he blends the knowledge of natural and experimental diseases of laboratory animal species with his expertise as a board-certified veterinary pathologist. Dr. Moore uses this diverse research tool kit to guide collaboration with researchers in efforts to bridge gaps in knowledge of related human disease conditions.
Some of Dr. Moore's most notable research accomplishments have been his work identifying the target cell for human norovirus infection and replication and, most recently, performing the pre-clinical safety and efficacy assessments for the mRNA vaccine Moderna and NIH developed.
Dr. Moore's interests include pathogenesis of infectious disease, vaccine development, teaching, animal study design and innovative techniques in pathology analysis and imaging.
Learn More
Other Related Links