Thomas Wichmann, MD
Deputy Director of the EPC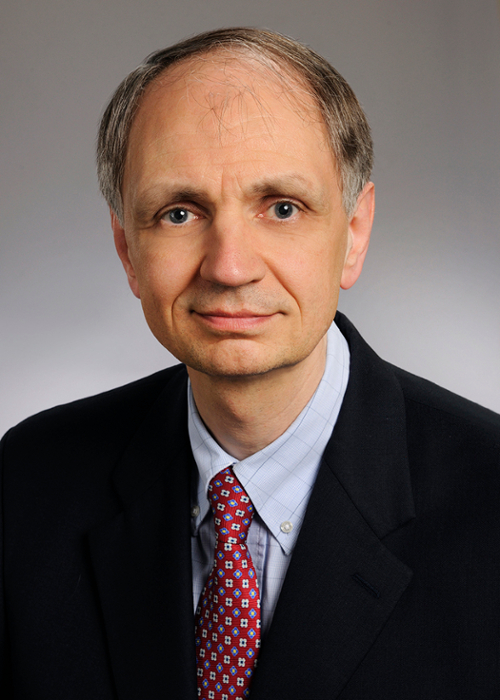 Contact Information
Email
twichma@emory.edu
Phone
404-727-7712
A. Worley Brown Professor of Neurology
Emory University School of Medicine

Principal investigator, Morris K. Udall Center of Excellence in Parkinson's Disease Research
andAssociate Director, Movement Disorder DivisionEmory University
Member, Deep Brain Stimulation Surgery Team
Emory Healthcare
Biography
Thomas Wichmann, MD, works with Paul Johnson, MD, Director of the Emory National Primate Research Center (EPC), and the center's leadership team to help guide the future directions of the Center's scientific research programs, establish scientific priorities and enhance support for EPC research. 
Dr. Wichmann maintains a research program with a focus on developing more effective and safer interventions to help those who have Parkinson's disease (PD) and other movement disorders. To do this, he studies brain activity changes associated with PD as well as the effects of deep brain stimulation (DBS) on brain networks. The National Institutes of Health and national foundations have continuously funded his research since 1996.
As the principal investigator (PI) of Emory's National Institute of Neurological Disorders and Stroke (NINDS)-funded Morris K. Udall Center of Excellence in Parkinson's Disease Research, Dr. Wichmann leads the Center's collaborative research, expert training of researchers and outreach to people who have PD and their caregivers. His other leadership roles include serving as head of a research team of the Aligning Science Across Parkinson's (ASAP) Collborative Research Network and serving as Director of the Center for Advanced Research of the American Parkinson's Disease Association.  
Dr. Wichmann joined the EPC in 2004, has published more than 90 peer-reviewed papers and 70 review articles, and serves on several editorial boards. He attended the Universities of Münster and Freiburg in Germany for his medical training, graduated from the University of Freiburg with his medical degree and then remained at the university to complete postdoctoral training in pharmacology. He also trained in in vivo primate electrophysiology in the Department of Neurology at Johns Hopkins University. Following his time in Baltimore, Dr. Wichmann relocated to Atlanta, completed his residency training in neurology at Emory University and became a faculty member in the Movement Disorder Division in Emory's Department of Neurology.
Learn More
Research Collaborators
Other Related Links