Larry Young, PhD
Division Chief, Behavioral Neuroscience and Psychiatric Disorders, Emory National Primate Research Center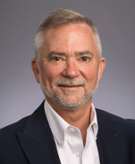 Contact Information
Email
lyoun03@emory.edu
Phone
404-727-8272
Lab Website
William P. Timmie Professor
Department of Psychiatry
Biography
Larry Young, PhD, Chief of the Emory National Primate Research Center Division of Behavioral Neuroscience and Psychiatric Disorders, studied biochemistry at the University of Georgia. After becoming excited about the possibility of making new discoveries for understanding the complexities of life at the molecular level, he decided to dedicate his career to understanding how the brain functions to generate complex behaviors in animals. Dr. Young completed his graduate training in zoology and received his doctorate from the University of Texas. He then moved to Emory University for his postdoctoral training and was promoted to faculty in the Department of Psychiatry, Emory School of Medicine, in 1996.
Dr. Young's research focuses on understanding the genetic and neurobiological mechanisms underlying complex social behaviors, including social bonding and social attachments. He is well-known for his research examining the mechanisms underlying pair bond formation in monogamous prairie voles. His studies have highlighted the roles of oxytocin and vasopressin in regulating social behavior. This work has important implications for psychiatric disorders characterized by disruption in social cognition, including autism spectrum disorder and schizophrenia. Dr. Young's lab is now using this basic understanding of social cognition to identify novel drugs to treat social deficits in psychiatric disorders.
Dr. Young has established three centers while at Emory:
Dr. Young is past president of the international Society for Social Neuroscience (S4SN), which promotes the integration of research on social neuroscience in animal models with human research.
In 2014, Dr. Young was inducted as a Fellow in the American Academy of Arts and Sciences. In 2012, he received the Daniel H. Efron award for Excellence in Research in Neuropsychopharmacology by the American College of Neuropshchopharmacology.
In summer 2012, Dr. Young spent two weeks in Dharamsala, India, teaching neuroscience to Tibetan monks as part of the Robert A. Paul Emory-Tibet Science Initiative.
Dr. Young's first book, The Chemistry Between Us: Love, Sex, and the Science of Attraction, presents a unified theory of how love, sex and human social bonding is created in our brains, how that creation drives our behavior, and how these mechanisms fit into social, historical and political contexts.
Dr. Young is a frequent speaker and often interviewed by media worldwide. See the links below for some of his interviews:
Publication Citations on Google Scholar
Learn More
Research Collaborators
Other Related Links